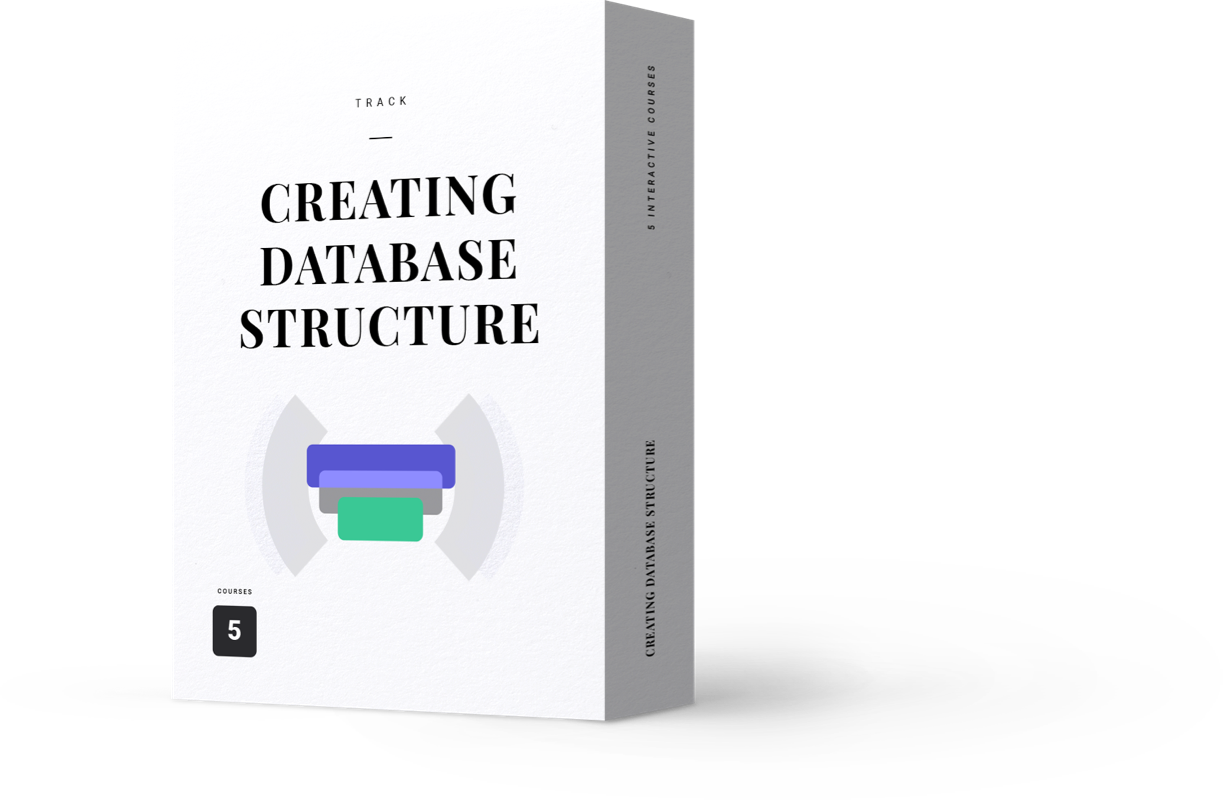 Discover the secrets of creating and managing the structure of a relational database. Do you work with relational databases? Want to learn how to create tables, views, and indexes? This track is especially for you. It will help you understand the technical side of data storage and learn how to manage it more efficiently.
In this track, you will learn SQL's Data Definition Language (DDL) - the syntax used to create, modify, and remove tables, views, and indexes. To get the most out of it, you should know the basics of SQL, especially the DML (data manipulation language) part. We assume that you know when to use SELECT, INSERT, UPDATE, and DELETE.
(If you're not familiar with the above SQL commands, start with our
How to INSERT, UPDATE, and DELETE data in SQL
course and then come back to this one.)
Creating Database Structure consists of five interactive courses. The first two deal with creating tables: you'll learn the basic syntax of CREATE TABLE, uncover different data types, and learn how to select the right data types for your needs. The third course delves into constraints, or how databases verify the correctness of data. The last two courses will teach you how to work with views and indexes.
After completing this track, you'll know how to create, modify, and remove database objects.
All courses in the track are based on standard SQL. That means that you will be able to use the skills acquired here in almost any relational database management system (RDMS), including Oracle, SQL Server, MySQL, and PostgreSQL. We believe people learn best through practice and interactive tasks. So, during this course, you'll write real SQL commands directly in the browser. Our platform runs and verifies your solution, letting you see how things work in real time. You don't have to install or set up anything on your device.