SQL training for Education
An exclusive offer for students and teachers from all around the world to learn, teach, and practice SQL.
For Students
Are you a student wanting to learn SQL? Whether you need it for an academic project or you want to upskill for your future career,
you're in the right place! LearnSQL.com has been supporting students for years, and we've got you covered with a special offer.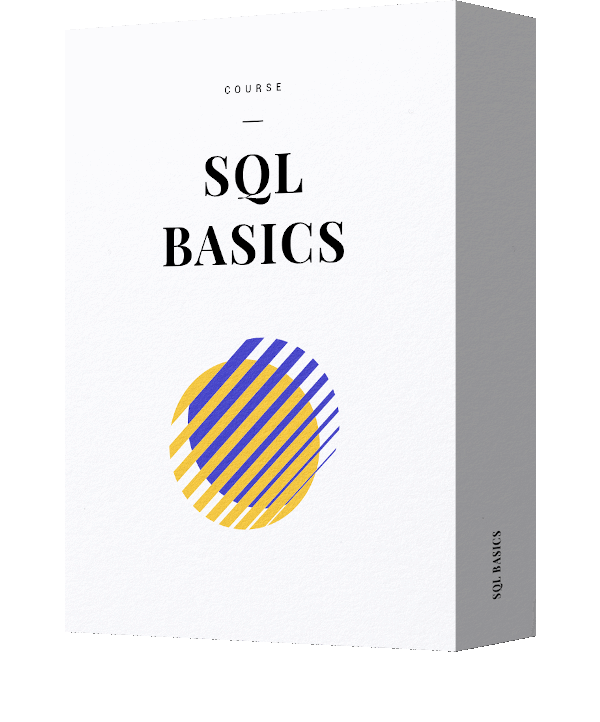 To make students' first steps easier and encourage them to learn SQL, we are giving away the SQL Basics course, for free!
It's a set of 129 interactive exercises that will help you learn how to work with data in one or multiple tables. You'll master using various SQL JOIN clauses, GROUP BY, and aggregation functions to create insightful reports. You'll also start investigating subqueries. This is the best SQL course for beginners.
To take advantage of a student discount and get the SQL Basics interactive course, simply create a free account using your school email address.
You'll need to verify your email below to get started.
71
SQL courses for
beginners and experts
with certification
6594
Hands-on interactive SQL tasks
4
SQL dialects for
almost every
data-related project
Your Success Is Our Inspiration:
I just finished the SQL Basic course and I look forward to further developing my SQL skills by taking other LearnSQL courses. This platform is awesome! I am fully satisfied with the learning experience.

Huyen Nguyen

Cal Poly Pomona, California

I have tried many courses, but none have been as good as those from LearnSQL.com. They are easy to understand and provide a sense of guidance not found on other platforms. I went from knowing nothing to being advanced in SQL. I even felt confident enough to apply for a job with my organization and got one.

Eslin Leiva

Miami Dade College, Florida

The courses are well-designed to meet specific learning goals, from easy to advanced. I love all the hands-on exercises LearnSQL.com has to offer. The best way to learn is to practice writing SQL queries. Definitely give it a try.

Mengxuan Zhu

Rice University, Texas
For Educators
We offer Learning Management Portal to help you realize your teaching goals, track students' progress, or even create your own SQL courses.
"I have seen students with no SQL experience thrive on LearnSQL.com. If you're looking for a real-life experience on a remote platform, whether it's for students or employees, LearnSQL.com is the way to go."
Create assignments
Create assignments for individual students or create groups and assign courses to them. Set deadlines for completion of courses and extend deadlines for assignments.
Track student's growth
You can monitor students' learning process. Check how quickly and efficiently they progress through the courses and how much time they need to complete them.
Design own SQL courses
If you have an idea for a custom SQL course for your students, we have the right solution for you. Using our SQL course development framework, you can use any dataset you want and structure the whole course to your preference.