This online course will be of interest to analysts, junior programmers, software developers, and more. It is perfect for people who have basic knowledge of writing SQL queries in PostgreSQL and would like to analyze their work using meaningful reports. Scroll down for details!
Nowadays, data is collected everywhere and on everything. Knowing how to understand and interpret data you've collected lets you make more informed decisions in business (but not limited to business). In this online course, you'll learn how to make use of your SQL toolkit to build insightful SQL reports from scratch. Furthermore, because of that, you will be able to control the key indicators and metrics of your data. These skills benefit anyone who wants to be successful in data analysis, from sales to accounting to dog walking to personal finance.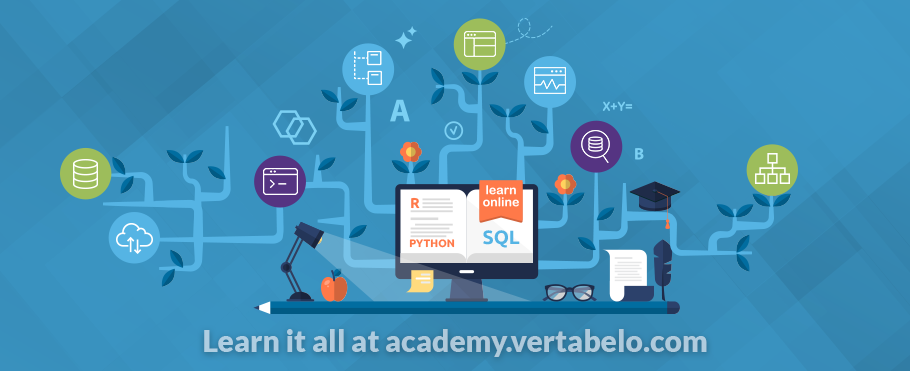 Imagine you're working in the sales department of a large e-commerce company, and you recently reported a significant sales drop. To better understand what happened, you have decided to find out more about your customers' journeys and what step they decide to leave your website. How can you accomplish this task? How would you spot any trends? Certainly, you could ask the IT department to verify this information, but they are usually very busy and creating such a report could take them days. However, with the knowledge provided in our online course, you can create SQL reports by yourself on the fly!
In this online course, you will learn how to build SQL reports from scratch using PostgreSQL GROUP BY and aggregate functions. You will gain the knowledge to manage long queries, include multiple metrics in one SQL query, and operate on the PostgreSQL database using several tables.
As a warmup, you'll refresh your skills by writing basic queries with a short quiz we have prepared. You will also get to know the database model we'll be working on through the course. Next, you'll use popular aggregate PostgreSQL functions to count business objects based on your criteria or calculate total amounts based on many objects.
Each online course part ends with a summary quiz which you can use to track how much you've learned so far and what you still need to focus on.
The next step for successful data analysis is data classification with CASE WHEN and GROUP BY. In this online course, you will learn what the most common beginner mistakes are and how to avoid them.
At the end of each part, you'll be challenged with a short summary quiz.
Last but not least, you'll teach yourself how to compare different business groups in just one SQL report. You'll find out how to do it in three ways and learn why it's good to know them all.
Click "Start for free" to learn more!