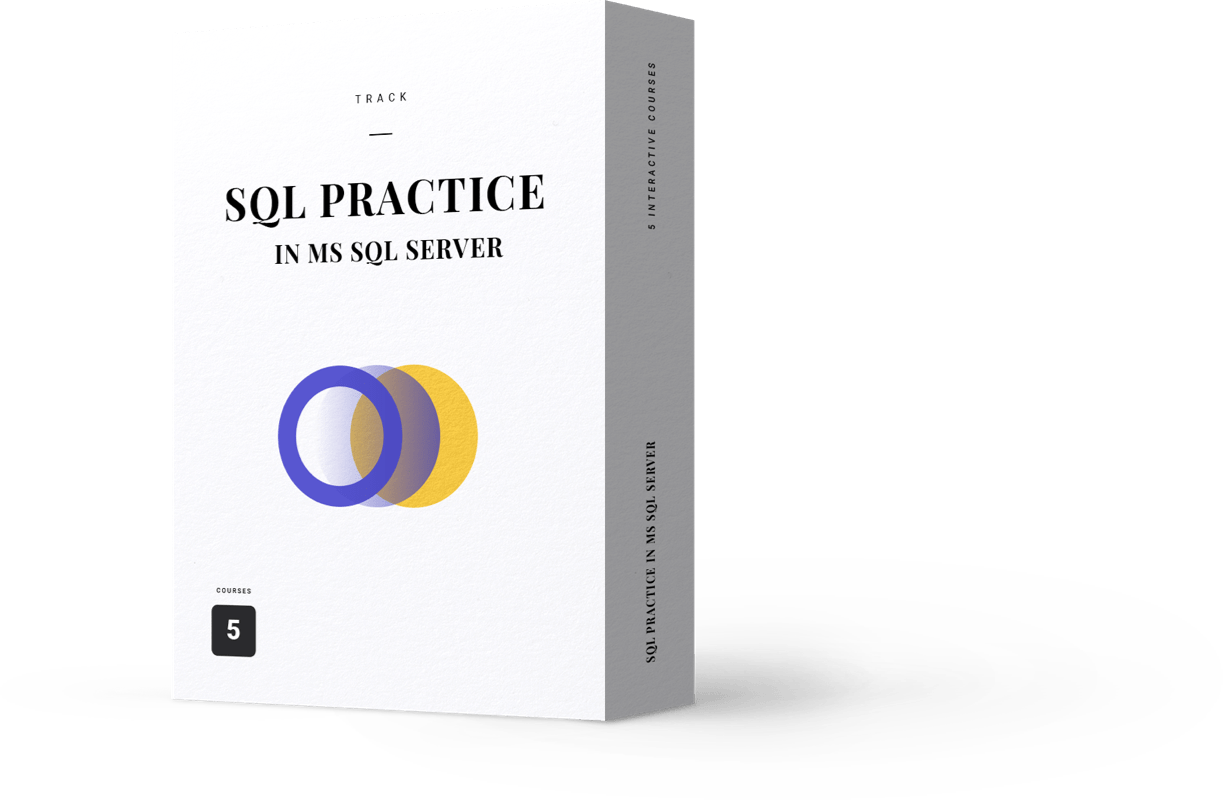 If you know the basics of T-SQL and want to practice SQL to keep your coding skills up-to-date, this learning path is for you. These interactive SQL practice courses will take your SQL skills to the next level. Scroll down for details.
SQL is the most universal database language. SQL is the preferred interface for data analysis. Whether you're a student, a business professional, or an SQL enthusiast who's simply eager to sharpen your skills, there's always room for improvement.
Challenge yourself and take our final quiz. Before that, however, test your knowledge of SQL basics and see which topics would be good for you to refresh. The exercises are designed to give you maximum practice, based on real life examples and real scenarios. We believe in learning by doing, so don't worry, there won't be a lot of boring theory here. Are you preparing for a job interview? Completing this learning path will help you nail it!
You're not risking anything. Click "Start for free" and do the first few exercises. You will see, you will surely like it and want more!
What's in it for me?
Logical, interactive practice exercises. We'll start with the easier exercises, then work towards the more challenging ones.
Learn by doing. Get hands-on practice with our real code editor, real data sets, and real-life problem-solving.
Online certification. After successfully completing the course, you will receive a certificate that you can publish on your LinkedIn profile.
Trusted support system. Every course comes with access to our resource base, student2student support, mentor2student support, and technical support. You can also join our learning community and participate in on-task discussions.
Hints and more. If you get stuck, you can use the included exercise hints. Or use the Discuss tab to ask questions and share insights with other members of the LearnSQL community. You can also drop us a line at contact@learnsql.com and we'll be more than happy to help!
Objectives:
Review topics that frequently challenge SQL beginners:

SELECT statements and the WHERE clause.
SQL joins (INNER JOIN, LEFT JOIN, RIGHT JOIN, FULL JOIN, multiple JOIN, self-JOIN, non-equi JOIN).
Aggregation with GROUP BY and HAVING.
SQL subqueries, including correlated subqueries.
Who should take this learning path?
People who want to practice SQL in an interactive way
Anyone preparing for a job interview involving SQL
Students preparing for a SQL test or exam
You!
Requirements:
A web browser
An internet connection
Basic knowledge of MS SQL Server e.g. you've completed our SQL Basics in MS SQL Server course