Formally, a data manipulation language (DML) deals with the manipulation of data present in a relational database. English, please? Simply put, DML commands empower you to control the information inside your database. This online course covers the MS SQL Server DML and is a great starting point for SQL beginners and aspiring database administrators (DBAs).
If you think SQL ends with SELECT statements, you're wrong. You can go beyond simple queries and take your skills to a whole new level by exploring the SQL Server DML.
Ever heard of CRUD? That's an acronym for the most important part of DML operations. This course explains the meaning of CRUD and helps you become a proficient database user.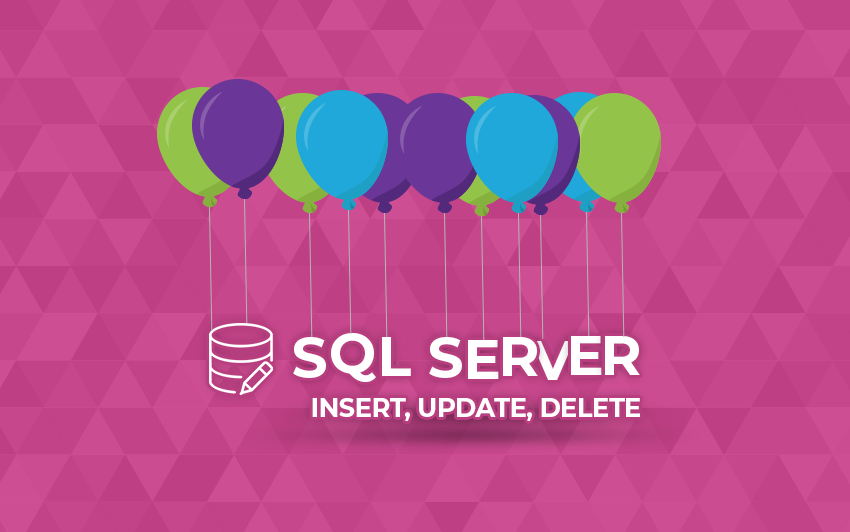 In this interactive course, you'll complete 79 exercises on DML statements in SQL Server. You'll not only learn about INSERT, UPDATE, and DELETE but also find out how to combine these statements with NULLs and JOINs.
Do you know that INSERT, UPDATE, and DELETE commands also work with DEFAULT? In this course, you'll learn how modify data using default values of columns. These statements also deal with auto-filling values. Thus, you'll also gain valuable skills in using IDENTITY, SEQUENCE, and the NEWID() function for auto-generated values and learn how use them with INSERT, UPDATE, and DELETE statements.
Unlock your full SQL potential and take your skills to a higher level. You have at least 79 reasons (read: exercises) to do it! ;-)
What Do You Need to Take This Course?
Just a web browser and an Internet connection.
This Course Will Teach You How To:
Modify data stored in MS SQL Server.
Use DEFAULT and NULL in DML statements.
Display inserted and deleted values in DML commands.
Modify data in columns with auto-generated values .
Refer to other tables in DML queries.
Who Should Take This Course?
Users who completed the SQL Basics or SQL Basics in MS SQL Server course.
Aspiring Database Administrators (DBAs).
Business professionals dealing with MS SQL Server.
MS SQL Server enthusiasts.
Anyone who'd like to improve and refine their DML skills.