T-SQL, which is used in Microsoft SQL Server, has many built-in functions. Understanding T-SQL functions is essential to anyone who wants to work with SQL Server. Data analysts use these functions to prepare accurate reports. SQL developers and software developers use them to write concise and readable queries. In both cases, T-SQL functions make it easier to get the right results!
The course offers 150 interactive exercises. You'll read clear explanations on what each SQL Server function does, and then you'll write your own T-SQL queries to solve realistic problems. The practice exercises are fun and engaging, and they'll give you confidence in using T-SQL.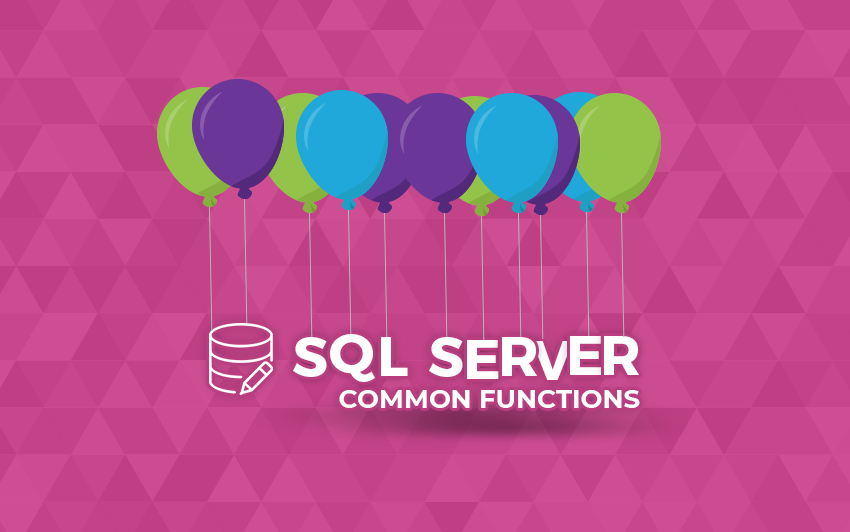 Try our T-SQL course and become proficient in SQL Server functions!
What Do You Need to Take This Course?
A web browser and an Internet connection
Some understanding of T-SQL, such as the concepts presented in our T-SQL Basics for SQL Server course*
This Course Will Teach You How To:
Recognize and work with text, numeric, and date and time data
Use SQL Server text functions to search, split, combine, and change strings
Perform complicated calculations with SQL Server numeric functions
Select the right T-SQL function to get and change date and time data
Handle NULLs safely and effectively
Change data from one data type to another in T-SQL
Plus, you'll get to practice your skills on 149 interactive exercises.
Who Should Take This Course?
Anyone who wants to learn about common SQL Server functions
Data analysts who need to create complex reports
SQL Server developers who want to become more proficient in SQL Server functions
Students taking classes in relational databases using SQL Server
People interviewing for jobs where they will work with SQL Server
Business SQL Server users who want to improve their query-writing skills
What's in it for me?
149 interactive exercises. Learn at your own pace, from anywhere and anytime. Interact with hands-on exercises for improved retention.
Lifetime access to the course. When you purchase the course, you'll get instant personal access to all of its content.
Certificate of completion. After you successfully finish all of the exercises, you'll get a downloadable PDF certificate to showcase your accomplishment.
30-day money back guarantee. If you're not satisfied with the quality of the course, you can get a refund within 30 days of your purchase.
Hints for the exercises. You can ask questions and share insights with other members of our community through the Disqus tab. You can also drop us a line directly, and we'll be more than happy to answer! 😉
*The material in Common Functions in MS SQL Server is intended for intermediate users. To complete this course, you'll need to know:
How to select from a single table, including writing complex WHERE conditions
How to JOIN tables
How GROUP BY and HAVING work