Get the

Certificate of Competency in SQL

and prove you're an SQL professional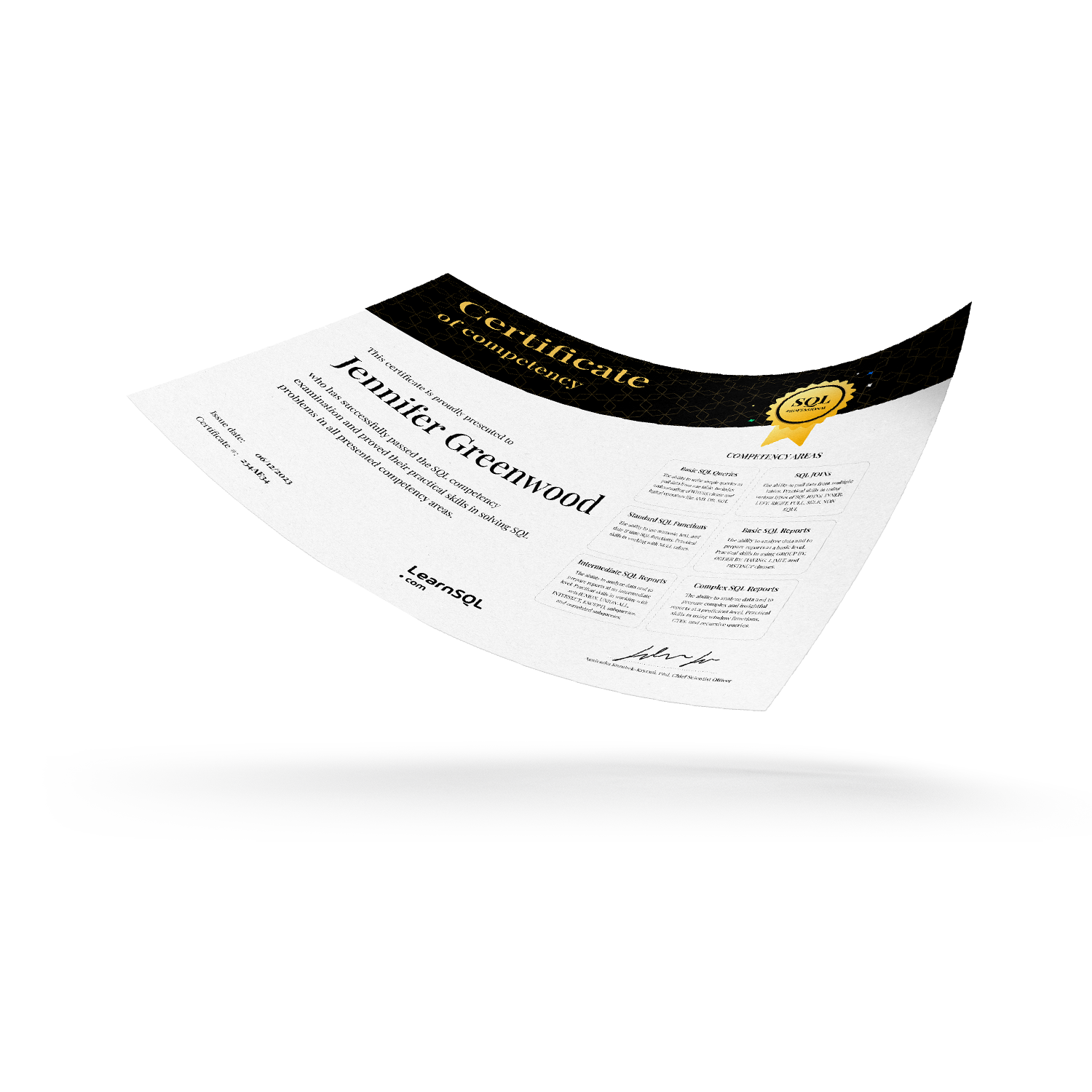 Competency Areas
This certificate confirms your practical skills in solving SQL problems
in the following competency areas:
Three Easy Steps
to Get the
Certificate of
Competency
in SQL
Sign up

It's free, easy, and takes less than a minute.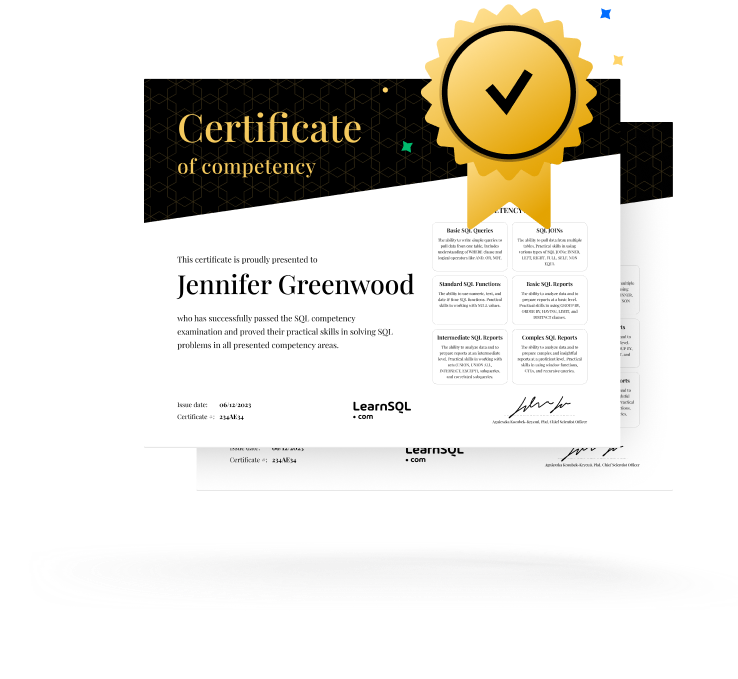 Certificate Repository and Authenticity Validator
We keep records of all issued certificates in the cloud vault.

The authenticity of your certificate may be verified at any time.
With us, you get more than just another certificate
1.

Boost your career with the Certificate of Competency in SQL.

2.

Provide evidence of your practical SQL skill level to employers and recruiters.

3.

Stand out from other candidates on LinkedIn.

4.

Benchmark yourself against your peers.

5.

Identify your strengths in SQL.

6.

Discover opportunities for improvement in SQL.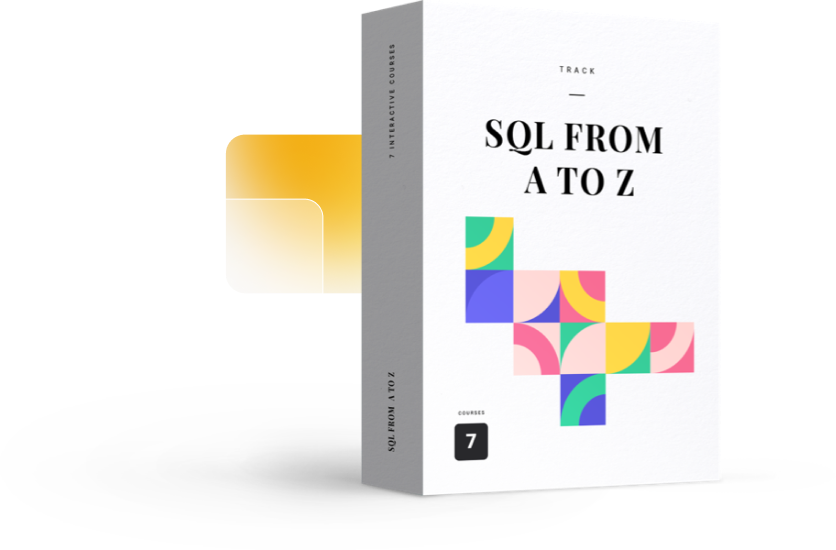 Not yet ready to take the SQL exam and get the Certificate?
If you do not yet know SQL well enough, or your current skills need improvement before you can pass the SQL exam, don't worry! We've got you covered.
Check out our SQL from A to Z hands-on course and start learning today.